Which level of psychic reading would you like?
Free Psychic Instant Messaging
Free Instant Reading
Access to a psychic with first 3 minutes free.

First 3 minutes completely free for every advisor for you to gain wisdom on love, your career and life path.

24/7 Instant Access to Chat or Call
Relationship Psychic Help
3 Minutes Free
Verified & Professional Psychic Guide

Free Psychic Reading by Phone 24/7

Mediums, Shamans, and Tarot Available in an Instant
Top-Rated Psychic
10 Minutes for $1.99
Verified & Professional Guide

$1.99 Psychic Readings for 10 Minutes - Enough Time for 3+ Questions

Backed by Unconditional Money Back Guarantee.
Which Instant Offer Above is Best for Me?
Our recommendation is the 10 Minutes for $1.99 offer. This enables you to speak with a professional and vetted psychic for 10 minutes for only $1.99. This is enough time to ask 3 or 4 personal questions. Signing up is simple:
How a Free Psychic Reading Works
Getting started with Free Psychic Reading is simple. Below you'll find the 3 steps you'll need to take in order to get started. Don't forget, you can always visit our FAQ in the navigation menu for additional answers.

Create a Free Account
Creating an account on Free Psychic Reading is completely free and always will be.

Select "I'm a Psychic" or "I'd Like a Reading"
Select "I'm a Psychic" to volunteer as one of our community mediums, or "I'd Like a Reading" to request a reading from one of our members.

Get Your Reading
Getting a reading can help with love life, work or career path, and even with anxiety or depression.
Frequently Asked Questions
How do I use Free Psychic Reading?
To get started with your free psychic reading, click here. You'll need to tell us if you are either a psychic medium who can give readings or if you want to receive a reading from a psychic. From here, we will do our best to match you with the right party to get or give a free psychic reading. We recommend that you start by telling the other party a bit about yourself and what you hope to accomplish. If you are a psychic who wants to give a free psychic reading, tell your chat partner about your experience as a psychic and what your specialties are. Perhaps ask them what they are looking for in the reading. If you are here to get a free reading, then instead tell the psychic a little bit about yourself, like your age and your sex and what questions you hope to have answered. Don't ever give personal information about your location, email or name. But give them general information about who you are and how they can help. From there the psychic can start to channel his or her skill and help you find clarity in your life.
What should I ask in my first free psychic reading?
When I got my first psychic reading, I felt like I was doing well in my career, but I had a serious hole in my love life. Therefore I focused on questions about finding my soulmate in my psychic reading and how I would find her, what would she be like, when would I meet her? The free psychic reading medium I got was able to work with me to talk through some of my past relationships. We were able to pinpoint the past, present and future of the relationship and learn more about what I was really looking for. It was almost like a therapy session in some ways. From there I was able to talk through some of the relationships I had at the time and gauge with my psychic guides what I should do next.
Many people also ask about loved ones who have passed away. This can be very sad to learn what they have to say to us. And many times they do not show up to psychic mediums. Do not be upset by this. It can be very hit or miss if your loved one shows up to the psychic in your free psychic medium chat. Do not be upset. Simply be patient, because your loved one will show up when they know you need it most. Remember, their soul is flying through multiple planes and dimensions focusing on the next reincarnated life. They have a lot of work to do up there! So it is just a matter of timing and luck if you match your free psychic reading with a loved one who is able to come in and speak with your talented psychic medium.
You may also ask about your professional career. When are you going to get that promotion? Or when are you going to make the leap of faith and start your own business? Learn from your psychic medium the who, what, when, where, and why of the next big phase in your professional career.
Ultimately, there are no wrong or silly questions to ask in your free psychic reading. If you have a burning question, we suggest you ask it. This is a judgement free zone. The whole idea is to help you find clarity in your life. So please, if you have a question, do not bottle it up! Ask and you shall receive!
Is Free Psychic Reading really free? If so, how can you do this?
Yes, Free Psychic Reading is a free website where you can get a psychic reading for free. We're able to do this because the psychics in our community are novice psychics or mediums, meaning they are just beginning to harness their power and are here to learn and further develop their gifts. If you are looking for a professional psychic or medium with many years of experience, please see our professional partner Keen.
How will I know if I'm ready for a psychic reading?
Many people are apprehensive and and anxious about receiving a psychic reading, and this is understandable. The thought of tapping into truths that we would not otherwise know can be intimidating. Yet, one tidbit of information I received during my first reading years ago that relieved a lot of my anxiety was this: We only receive information that "we are supposed to know" at that given time. We all have a team of spirit guides helping us, and of course the Ascended Masters as well, and the information you'll receive in your reading will never break the contract you have in place with your guides or others who are planned to come across your path. Relax, and enjoy the enhanced intuition you will receive.
Yes, we do. We've partnered with the industry leader in online psychic readings, Keen, to provide our community with on-demand access to some of the world's top rated psychics, mediums, and spiritual guides.
There are three types of free psychic readings that we facilitate on this site:
Tarot Card Reading - When I was in my mid-twenties, I had my first ever tarot card reading. This was the first time I had ever spoken with a psychic medium. It totally changed my life. I learned that my mom would move across the country to live with me, my ex-girlfriend who I thought I still loved at the time was not the one for me, and that I had multiple soulmates both in my romantic and professional life. Tarot card readings are an amazing way to channel in the answer to some of the hard questions in your life. With the right guidance, you can then move confidently in your pursuit of your dream life. We recommend if you are new to psychic readings that your first free psychic reading is a tarot card reading. Additionally, it doesn't take a real professional to use tarot. Anyone can learn how to read these cards, so getting a free reading can be just as impactful as getting a paid reading.

Free Psychic Reading Live Chat - Our 24/7 psychic chat is a resource that we provide to help up and coming psychics connect with those who are in search of free readings. This helps up and coming psychic mediums practice, while it helps those who are new to readings learn about the powers of psychic mediums and gain clarity on the burning questions they may have about the future of their love, relationships, and career. To get started with your free psychic reading, simply click here. Tell us if you are a psychic medium or what your future read. Finally, ask the psychic your burning questions!

Professional Psychic Help - We have partnered with Keen to help you connect with a professional psychic. Sometimes free psychic readings are not enough to give you the guidance and perspective you need to live your best life. And so, we have an incredible special offer from Keen - talk to a fully vetted, professional counselor for just $1.99 for the first 10 minutes. It is such a good deal, we consider it a free psychic reading. Keen has completed more than 35 million psychic readings to date and is trusted as the most respected psychic reading provider in the world. From tarot card readings to psychic medium guidance, Keen offers it all. We have had countless companies try to pitch us on working with them. However, Keen is the only one we trust.
How do I know if my psychic is qualified?
Sadly, there are some scammers in the psychic world. We do everything we can to make sure that there are no scammers on this site. We find that the best psychics only ask a few questions about what you are looking for, and then they get started speaking with your angel guides. When a psychic starts to pry and pry about your past, we start to get worried about what their true intentions are. Never be rude with a psychic because they are asking questions. Instead, we recommend just saying that you do not want to influence the outcome of the reading too much. Instead, you are hopeful that in your free psychic reading, you will simply let your guides tell you what you need to know most. That way you can see the relevance of what your psychic has to offer and from the gauge for yourself their accuracy. Finally, it is against our terms of service for a free psychic reader to ask you for money. If this ever happens, please kindly refuse their advances for money and give them a poor rating at the end of the chat. It is important that our team can make sure that they do not ask anyone else for money on our platform. This platform is for free psychic readings only. And so, we want to make sure that people are connecting with the best psychics possible, always for free on our platform.
Have a great experience on Free Psychic Reading, but want more?
We totally understand what it is like to have a great reading on our site, but want a true professional to give you a follow up reading. That is why we have partnered with keen. Keen is a very reputable provider of tele-psychic readings. Their group of highly vetted and trained psychics can give you the professional session you need. Even better, their rates are insanely good. For example, the first 10 minutes on your first call are only $1.99. That is unheard of. I think you will also be incredibly impressed by the professionalism and skill of their trained psychics!
I think I'm having an awakening. What should I do?
Spiritual awakenings can be intense, and sometimes overwhelming. If you're going through an awakening, always know that you are not alone, physically and spiritually, and everything will work out as intended. It's often best to release the need to control the process and surrender to the moment and experience. You may sense spiritual beings around you, you may notice synchronicities or serendipitous moments, you may have had a near-death experience, or you may have been visited by guides in the form of animals at strange times (I have had all four of these things during my initial awakening), but always remember, the experience is divine and from a place of love. Things will get easier once the intensity dies down, and while your life may never return to exactly how it was before (how could it after that?), I can say with certainty you will get used to your new self and love life even more once you begin to come into your full power and potential as a spiritual, creative being!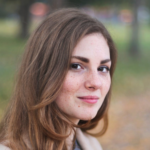 "I love to review my daily horoscope with the psychics on this site. It has been really helpful for me to have empaths, who are in tune with other dimensions help guide me through my spiritual journey. Free Psychic Readings is where I usually start my morning to gain clarity on the day and ensure that I am living my best possible life." -Martha K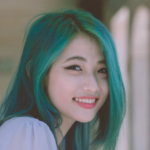 "Free Psychic Reading has been an incredible resource, which has allowed me to connect with mediums online. I don't have a lot of psychic mediums in my area, so it is great for me to be able to work online with the psychics on this site. Often I work with newer psychics on this site who are just working to develop their skills and gifts. It is really rewarding to help these up and coming psychic mediums realize their true potential. And in exchange I get a free psychic reading!" Susan B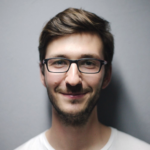 I started to realize I had the ability to speak with past loved ones when I was visiting my aunt's house in New Mexico. "After a few months of research, I felt like I was ready to start giving psychic readings for others. However it did not feel right for me to charge. I was just getting started. When I found out about Free Psychic Readings, I was immediately hooked. It gave me a safe, fun place to help other people speak with their loved ones, while I worked to develop my skill. I'm twice the psychic medium I would ever have been because of this website." -Alex R